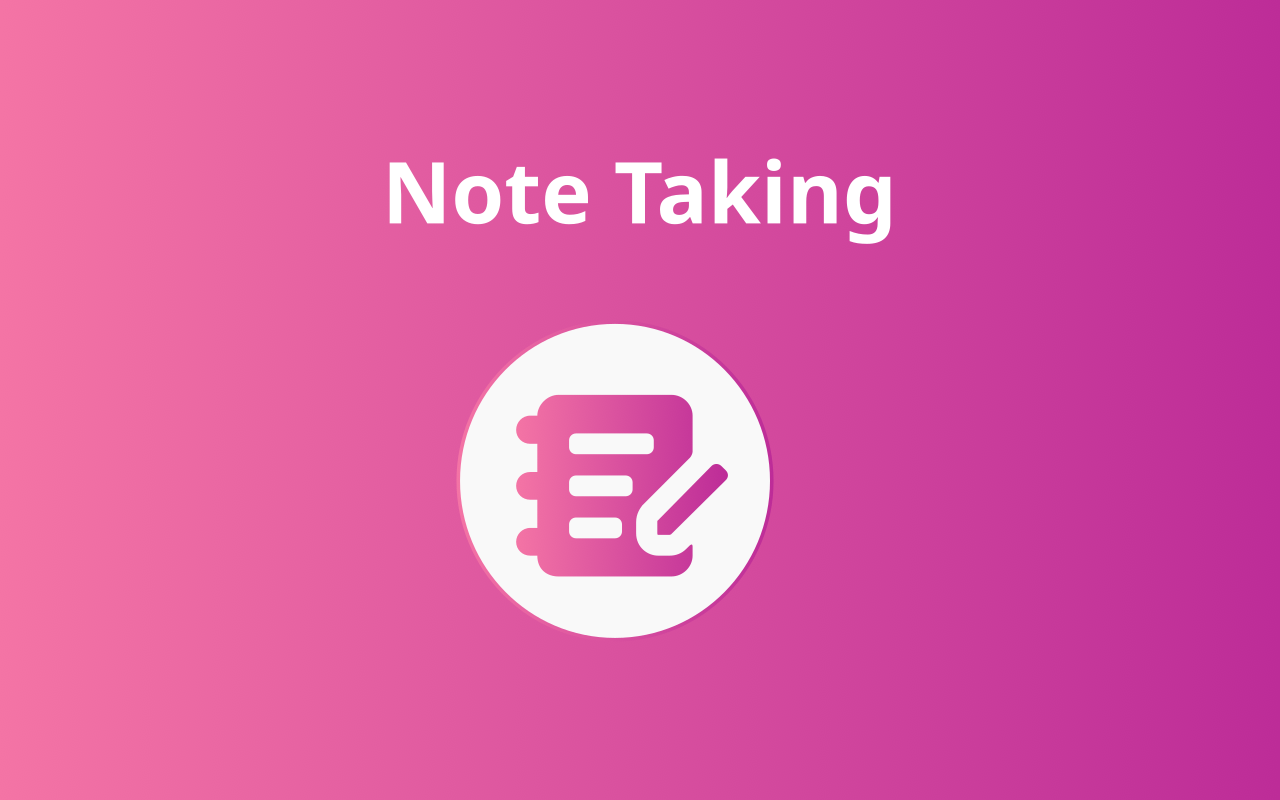 Note Taking
You can use the note-taking functionality to preserve critical details, concepts, or reflections throughout a lesson or topic. To take notes, adhere to the steps outlined below.
Select the note icon

The note icon can be found on the navigation bar of the lesson or topic page

Click on the note icon

After you have found the note icon, click on it to create a new note.

Start taking notes

In the notes section, you can begin typing your notes. The formatting choices presented above can be utilized to adjust the font size and paragraph structure, resembling those of a word processing program.

Save your notes

While taking your notes, remember to click on the "Save" button to secure them. You can revisit the particular lesson or topic to modify or access the note. Furthermore, if needed, you can choose to print and download your notes.

Access your notes

To view all of your saved notes, simply click on your profile picture and choose "Notebook". This will bring you to a page where you can see, modify, and download your notes as a Word document.
Date Modified – May 15, 2023
Related Documentations