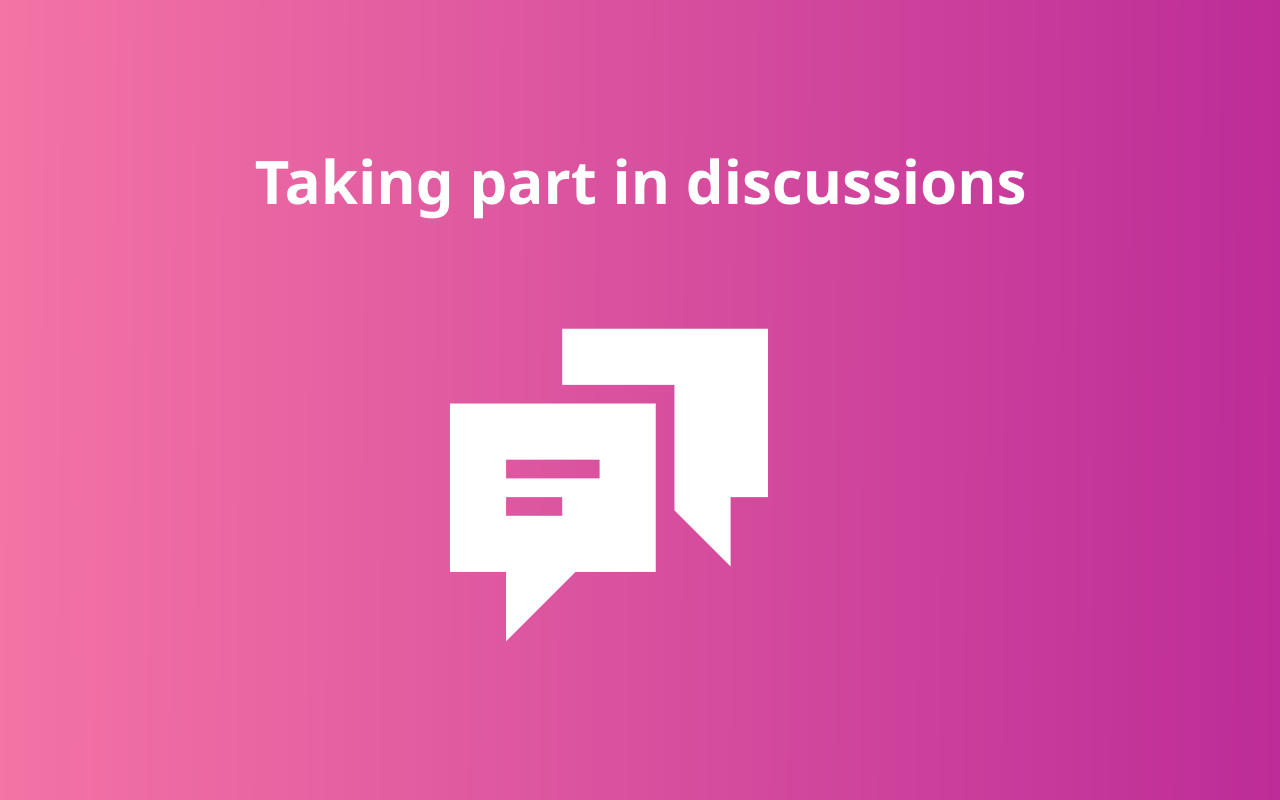 Taking part in discussions
When you're viewing a lesson or topic, you have the option to initiate or participate in a discussion with the course instructor and other learners. This guide can help you get started:
Access a lesson or topic from any course.

Scroll down to the end of the content.

To the right of the lesson topics, you'll find the "discussion board" column.

Click the text field to type in your comment.

Use the toolbar below the text field to apply basic formatting to your comment, if needed.

Click the "post comment" button to submit your comment.

Your comment will appear below once it's been submitted.

Other learners can respond to your comment by leaving their own comments.

To respond to a specific comment, click "reply" below that comment.
Date Modified – May 15, 2023
Related Documentations